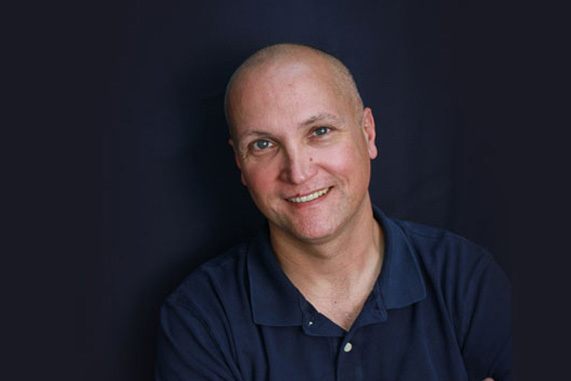 Dr. Trever Patton, Ph.D. received his Bachelor's Degree from Wichita State University in 1991 in Business Administration, Marketing.  In 1994, he completed a year of independent research study and undergraduate coursework in psychology at the University of Kansas.  In 1997, Dr. Patton decided to pursue graduate training in Clinical Psychology and Neuropsychology.
Dr. Patton received his formal graduate clinical and graduate research training in Fresno, California at Alliant University's California School of Professional Psychology.  Dr. Patton graduated in 2002, following completion of an APA accredited and comprehensive 6-year graduate program including internship and postdoctoral residency.  He holds a Master's Degree in Clinical Psychology, and a Doctor of Philosophy, Ph.D., in Clinical Psychology with Neuropsychology specialization.  Dr. Patton then became licensed to practice as a Clinical Psychologist in the State of Kansas, where he worked for 3.5 years for a large community mental health clinic serving 10 counties.  Dr. Patton began as a full-time Clinical Psychologist.  During his second two years, Dr. Patton continued to work as a Clinical Psychologist and assumed the role of Regional Clinical Director for the 5-county Western Region.
Beginning in March of 2006, Dr. Patton obtained his Idaho State license and began private practice work in the Boise area.  In December 2008 and following nearly 2 years in the Boise area, Dr. Patton and his family have relocated to Kansas, their home State.  Since becoming re-licensed in Kansas and returning to the Wichita area, Dr. Patton continues to be in private practice, and is affiliated with The Therapy Center in Wichita, Kansas.  In private practice, Dr. Patton has primarily worked with children, adolescents, and families.  A significant amount of his practice has included neuropsychological assessment with children and adults, including forensic/competency evaluation.    Although Dr. Patton has completed extensive specialty training in Neuropsychology and related assessment/testing, he has been accustomed to working with a wide spectrum of individuals and variety of mental illnesses in the community setting.  He has worked and continues to work with individuals and families in traditional psychotherapy, as well as in the formal psychological and neuropsychological assessment settings.
Beginning in August of 2016, Dr. Patton and a colleague, Dr. Shelby Evans opened a new clinic; Kansas Behavioral Health.  Dr. Patton continues to practice in the Wichita area at KBH.  Since early 2015, Dr. Patton also serves as a Behavioral Science Officer with the Kansas Army National Guard.
Email: info@kansasbh.com
Physical Address:
8100 E 22nd St N #1600
Wichita, KS 67226
Phone: 316 201-6424
Fax: 316-201-6428
Hours of Operation:
8am - 5pm Monday-Thursday
8am - 12pm on Friday
Other times by appointment only