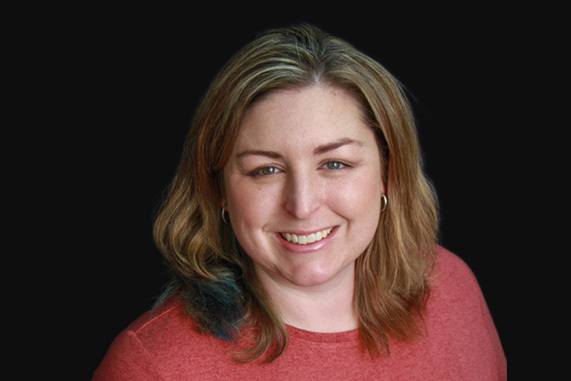 Elizabeth is a Licensed Master Level Psychologist. She received her Bachelors in Psychology and Masters in Psychology with emphasis on clinical skills from Washburn University.She worked for several community mental health centers before entering private practice including Family Service & Guidance Center, COMCARE, and Sumner Mental Health Center.
She has over ten years experience working in the mental health field with individuals and families with a variety of backgrounds and struggles. Through training and experience, she gained a foundation of skills aiding her to tailor treatment with each individual with whom she works. She uses an eclectic method which includes techniques, skills, and theories from client-centered therapy, cognitive-behavioral therapy, mindfulness, interpersonal process therapy, and dialectical behavior therapy. As a Licensed Master Level Psychologist, she can also complete psychological evaluations.
Her approach is nonjudgmental, empathetic, and genuine to assist her clients in reaching their goals. Each person is unique with different strengths and needs; therefore, the treatment must be unique to the individual. The most important factor in therapy is the relationship between the client and the therapist. With this in mind, treatment is a collaborative approach between the client/family and Elizabeth. Together the client and Elizabeth will identify and set long term goals, breaking them down into small, achievable steps. This is an ongoing process throughout therapy that often changes as the individual changes and the needs change.
Elizabeth specializes in working with individuals whom struggle with anxiety, depression, teenagers, and families. She has experience working with children, adolescents, and adults whom struggle with anger, behavioral concerns (inattention, poor impulse control, hyperactivity, defiance, etc.), trauma, anxiety, depression, and psychosis. Her experience includes work with a broad array of individuals with varied backgrounds and needs.
Elizabeth is a mother of five who enjoys playing with her children, watching movies, and reading.
Email: info@kansasbh.com
Physical Address:
8100 E 22nd St N #1600
Wichita, KS 67226
Phone: 316 201-6424
Fax: 316-201-6428
Hours of Operation:
8am - 5pm Monday-Thursday
8am - 12pm on Friday
Other times by appointment only